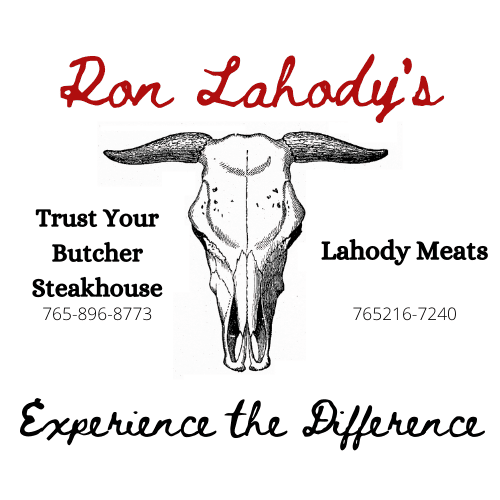 Ron's Quality Products Remaining Unmatched
Ron's Quality Products Remaining Unmatched
While the world temporarily came to a halt around us, business Lahody Meats and Trust Your Butcher Steakhouse did not stop. We are blessed to have survived and continued to grow over the past year and a half. COVID-19 posed a challenge to all businesses, especially these local, smaller entities. According to the Wall Street Journal, over 200,000 United States establishments were forced to close their doors permanently due to COVID.
Thanks to our loyal customers, Lahody Meats continued to operate at full capacity the entire time, while TYB steakhouse was able to successfully reopen after COVID 19 regulations and rules were lifted. In 2021: we have launched a brand new website for both businesses, created several menu additions at TYB, added elements for dining in, and have began to advertise both businesses across county lines. In the mood for a steak, but not in the mood to cook your own? Trust Your Butcher Steakhouse is happy to host, Monday-Saturday 4:30-10.
Lahody Meats served the general public every single day during the heat of the pandemic. From meat products, to specialty groceries, we kept our shelves stocked and ready for customers, new and old. The months may have been filled with uncertainty, but one thing remained the same: the meats and specialty groceries we provided were of the best quality. Our meat cutters and other staff at Lahody Meats are always happy to answer any questions and assist. Hours are Monday through Saturday 10-6, and Sundays 11-5.
Ron's vision continues to grow and thrive as we unite and start the historic come back from these tough months. We are ecstatic to see that these summer months are bringing hope and success to all, and we can't wait to share it with our customers. Without our growing customer base, we wouldn't be here. We sincerely thank you for your trust in our staff and faith in the businesses.
As Ron would say, "thank you thank you"!